Discover
your team's untapped potential.
The Team Development Survey™ will help your team calibrate where they are and where they could be developmentally.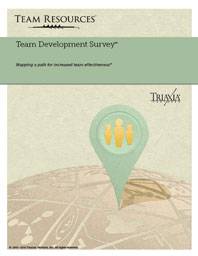 Define
your path to high performance.
The Team Performance Survey™ will reveal your team's strengths and weaknesses as defined by the six characteristics of a High Performance Team.